Drivers postpone Granada boycott
30th November 1985
Page 7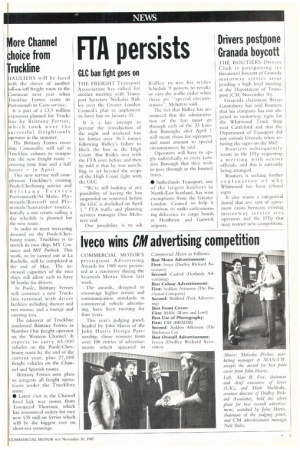 Page 7, 30th November 1985 —
Drivers postpone Granada boycott
Close
THE ROUTIERS Drivers Club is postponing its threatened boycott of Granada motorway service areas pending a high level meeting at the Department of Transport (CM, November 16).
Granada chairman Brian Gatensbury has told Routiers that his company has not objected to motorway signs or the Whitwood Truck Stop near Castleford and that the Department of Transport did not consult Granada when refusing the signs on the M62.
Routiers subsequently wrote to the DTp requesting a meeting with senior officials, and this is currently being arranged.
Routiers is seeking further explanation of why Whitwood has been refused signs.
It also wants a categorical denial that any sort of agreement exists between existing motorway service area operators and the DTp that may restrict new competition.