THE GOVERNMENT must act fast to clear up an unnecessary
30th November 1985
Page 6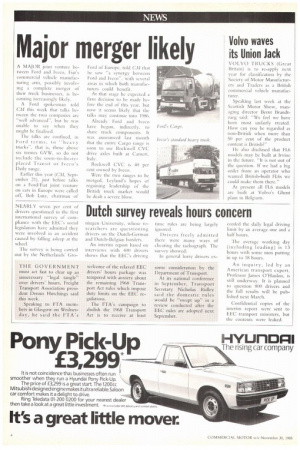 Page 6, 30th November 1985 —
THE GOVERNMENT must act fast to clear up an unnecessary
Close
"legal tangle" over drivers' hours, Freight Transport Association president Dennis Hutchings said this week.
Speaking to FTA members in Glasgow on Wednesday, he said the ETA's
welcome of' the relaxed EEC drivers' hours package was tempered with anxiety about the remaining 1968 Transport Act rules which impose duty limits on the EEC regulations.
The FTA's campaign to abolish the 1968 Transport Act is to receive at least some consideration by the Department of Transport.
At its national conference in September, Transport Secretary Nicholas Ridley said the domestic rules would be "swept up" in 3 review conducted after the EEC rules are adopted next September.