Traffic radio plan
30th May 1996
Page 16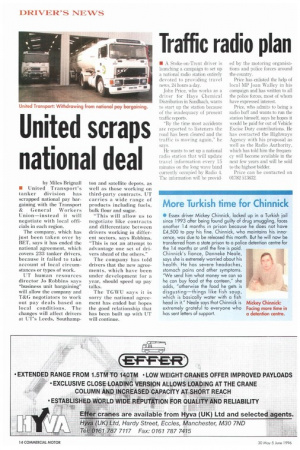 Page 16, 30th May 1996 —
Traffic radio plan
Close
• A Stoke-on-Trent driver is launching a campaign to set up a national radio station entirely devoted to providing travel news, 24 hours a day.
John Price, who works as a driver for Hays Chemical Distribution in Sandbach, wants to start up the station because of the inadequacy of present traffic reports.
"By the time most accidents are reported to listeners the road has been cleared and the traffic is moving again," he says.
He wants to set up a national radio station that will update travel information every 15 minutes on the long wave band currently occupied by Radio 4. The information will be provid
ed by the motoring organisations and police forces around the country.
Price has enlisted the help of local MP Joan Walley in his campaign and has written to all the police forces, most of whom have expressed interest.
Price, who admits to being a radio buff and wants to run the station himself, says he hopes it would be paid for out of Vehicle Excise Duty contributions. He has contacted the Highways Agency with his proposal as well as the Radio Authority, which has told him the frequency will become available in the next few years and will be sold to the highest bidder.
Price can be contacted on (11782 513632.