A NEW " TRADER" HANDBOOK
30th May 1947
Page 33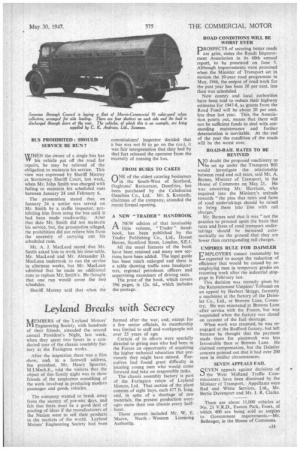 Page 33, 30th May 1947 —
A NEW " TRADER" HANDBOOK
Close
A NEW edition of that invaluable r-L little volume, "Trader" handbook, has been published by the Trader Publishing Co., Ltd., Dorset House, Stamford Street, London, S.E.1.
All the usual features of the book have been retained and many new sections have been added. The legal guide has been much enlarged and there is a table showing traffic area headquarters, regional petroleum officers and supervising examiners of driving tests.
The price of the book, which covers 396 pages, is 12s. 6d., which includes the postage.