NEW LONDON BUS-STOP REGULATIONS.
30th May 1922
Page 34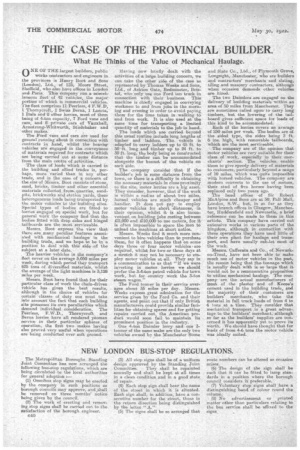 Page 34, 30th May 1922 —
NEW LONDON BUS-STOP REGULATIONS.
Close
The Metropolitan Boroughs Standing Joint Committee has now arranged the following bus-stop regulations, which are being circulated to the local authorities for general adoption :— (1) Omnibus stop signs may be erected by tho company in such positions as borough councils may approve, and..shall be removed on three months' notice being given by the council.
(2) The work of erecting and removing stop signs shall be carried nut to the satisfaction of the borough engineer. 040 (3) All stop signs shall he of a uniform design approved by the Standing Joint Committee. They shall he repainted annually and shall be kept at all times in a clean condition and in a good state of repair.
(4) Each stop sign shall bear the name of the street in which it is situated. Each sign shall, in addition, have a Consecutive number for the street, those in the'return direction being distinguished by the letter " A.".
(5) Tbe signs shall be so arranged that route numbers can be altered as occasion arisea.
(6) The design of the sign shall he such that it can be fitted to lamp standards in a position where the borough mulled considers it preferable.
(7) Voluntary stop signs shall have a distinguishing band of colour round the column. .
L (8) No advertisement or printed matter other than particulars relating to the bus service shall be affixed to the signs