Reprieve for five goods vehicle test stations
30th July 1971
Page 13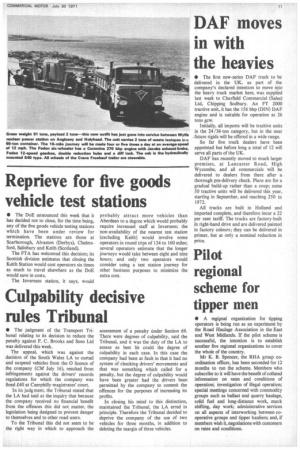 Page 13, 30th July 1971 —
Reprieve for five goods vehicle test stations
Close
• The DoE announced this week that it has decided not to close, for the time being, any of the five goods vehicle testing stations which have been under review for termination. The stations are those at Scarborough, Alvaston (Derbys), Chelmsford, Salisbury and Keith (Scotland).
The FTA has welcomed this decision; its Scottish division estimates that closing the Keith Station would cost operators six times as much to travel elsewhere as the DoE would save in costs.
The Inverness station, it says, would probably attract more vehicles than Aberdeen to a degree which would probably require increased staff at Inverness; the non-availability of the nearest test station (excluding Keith) would involve some operators in round trips of 134 to 160 miles; several operators estimate that the longer journeys would take between eight and nine hours; and only two operators would consider using a test station journey for other business purposes to minimize the extra cost.