RAILWAY RATES INCREASE SANCTIONED.
30th July 1937
Page 30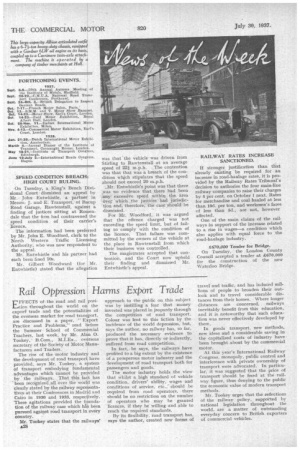 Page 30, 30th July 1937 —
RAILWAY RATES INCREASE SANCTIONED.
Close
If stronger justification than that already existing be required for an increase in road-haulage rates, it is provided by the Railway Rates Tribunal's decision to authorize the four main-line railway companies to raise their charges by 5 per cent. on October 1 next. Rates for merchandise and coal hauled at less than 10d. per ton, and workmen's fares of less than 5d., are not, however affected.
One of the main claims of the railways in support of the increase related to a rise in wages—a condition which also applies with equal force to the road-haulage industry.
£670,000 Tender for Bridge.
On Tuesday, the London County Council accepted a tender at £670,000 for the construction of the new Waterloo Bridge.