All longer semi permits awarded
30th January 2014
Page 4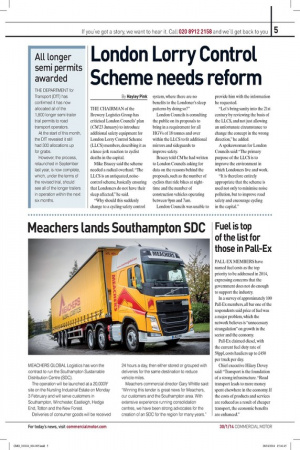 Page 4, 30th January 2014 —
All longer semi permits awarded
Close
THE DEPARTMENT for Transport (DfT) has confirmed it has now allocated all of the
1,800 longer semi-trailer trial permits to road transport operators.
At the start of this month, the DfT revealed it still had 300 allocations up for grabs.
However, the process, relaunched in September last year, is now complete, which, under the terms of the revised trial, should see all of the longer trailers in operation within the next six months.