Q Our company plans to write a history of
30th December 1966
Page 47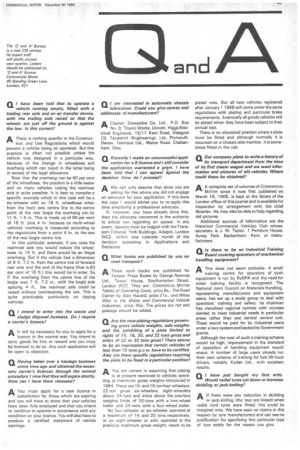 Page 47, 30th December 1966 —
Q Our company plans to write a history of
Close
its transport department from the time of its first steam wagon and we want information and pictures of old vehicles. Where could these be obtained?
AA complete set of volumes of COMMERCIAL
MOTOR since it was first published on March 16, 1905, is kept at the library of the London office of this journal and is available for inspection by arrangement with the chief librarian. He may also be able to help regarding old pictures.
Additional sources of information are the Historical Commercial Vehicles Club whose secretary is J. W. Taylor. 1 Pernbury House, Avvey Park, Beckenham, Kent, or manufacturers.