Now skeletal se mis by York
30th December 1966
Page 29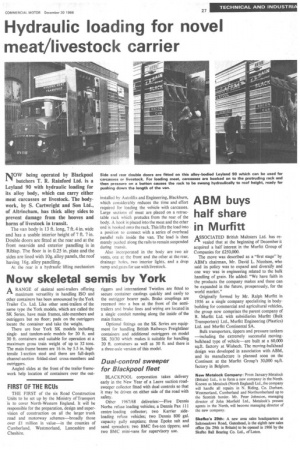 Page 29, 30th December 1966 —
Now skeletal se mis by York
Close
ARANGE of skeletal semi-trailers offering
' maximum versatility in handling ISO and other containers has been announced by the York Trailer Co. Ltd. Like other semi-trailers of the same type the York models, which are called the SK Series, have main frames, side-members and outriggers but no floor; pads on the outriggers locate the container and take the weight.
There are four York SK models including singleand tandem-axle models for 20 ft. and 30 ft. containers and suitable for operation at a maximum gross train weight of up to 32 tons. The main-frame beams are 16 in. by 5.5 in. hightensile I-section steel and there are full-depth channel-section folded-steel cross-members and outriggers.
Angled slides at the front of the trailer framework help location of containers over the out riggers and international Twistiox are fitted to secure container castings quickly and easily to the outrigger bearer pads. Brake couplings are recessed into a box at the front of the semitrailers and brake lines and wiring are located in a single conduit running along the inside of the main frame.
Optional fittings on the SK Series are equipment for handling British Railways Freightliner containers and additional outriggers on model SK 30/30 which makes it suitable for handling 20 ft. containers as well as 30 ft. and there is a three-axle version of this model.