Werger talks continue
30th April 1971
Page 23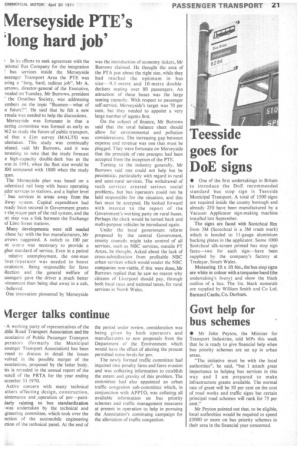 Page 23, 30th April 1971 —
Werger talks continue
Close
A working party of representatives of the ablic Road Transport Association and the ssociation of Public Passenger Transport perators (formerly the Municipal issenger Transport Association) has been rmed to discuss in detail the issues valved in the possible merger of the ssociations, proposed by the latter body. his is revealed in the annual report of the nincil of the PRTA for the year ending ecember 31 1970.
Active concern with many technical atters affecting design. construction, aintenance and _operation of psv—partiLlarly re,lating to bus standardization was undertaken by the technical and igineering committee, which took over the nction of the automobile engineering ction of the technical panel. At the end of
the period under review, consideration was being Riven by both operators and manufacturers to new proposals from the Department of the Environment which would have the effect of altering the present permitted noise levels for psv.
The newly formed traffic committee had inquired into penalty fares and fares evasion and was collecting information to establish the extent and gravity of this problem. The committee had also appointed an urban traffic congestion sub-committee which, in conjunction with APPTO, was collating all available information on bus priority schemes and traffic management measures at present in operation to help in pursuing the Association's continuing campaign for the alleviation of traffic congestion.