Tariffs on r4
2nd September 1977
Page 30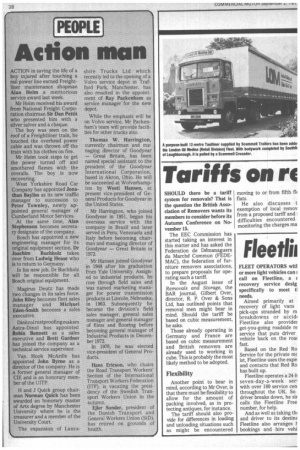 Page 31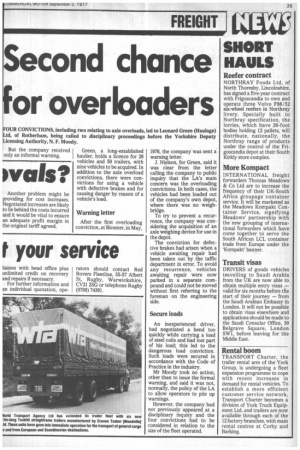 Page 30, 2nd September 1977 —
Tariffs on r4
Close
ovals •
SHOULD there be a tariff system for removals? That is the question the British Association of Removers wants its members to consider before its Autumn Conference on November 15.
The EEC Commission has started taking an interest in this matter and has asked the Federation de D4managuers du March d Commun (FEDEMAC), the federation of furniture removers associations, to prepare proposals for operating such a tariff.
In the August issue of Removals and Storage, the BAR journal, Gilbert Over, director, R. P. Over & Sons Ltd, has outlined points that removal men might bear in mind. Should the tariff be based on cubic measurement, he asks.
Those already operating in Germany and France are based on cubic measurement and British removers are already used to working in cube. This is probably the most likely method to be adopted.
Flexibility
Another point to bear in mind, according to Mr Over, is that there must be flexibility to allow for the amount of packing involved, as in protecting antiques, for instance. The tariff should also provide for differences in loading and unloading situations such as might be encountered moving to or from fifth fl( flats.
He also discusses t exemption of local remov from a proposed tariff and ! difficulties encountered monitoring the charges ma Another problem might be providing for cost increases. Negotiated increases are likely to lie behind the costs incurred and it would be vital to ensure an adequate profit margin in the original tariff agreed.