Tender proposal
2nd March 1985
Page 6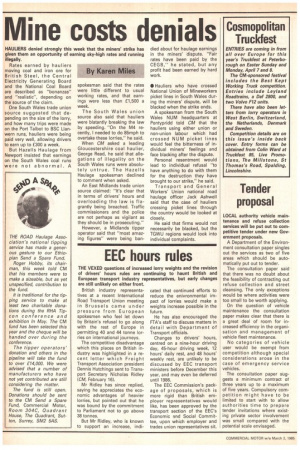 Page 6, 2nd March 1985 —
Tender proposal
Close
LOCAL authority vehicle maintenance and refuse collection services will be put out to competitive tender under new Government proposals.
A Department of the Environment consultation paper singles Out the services as two of five areas which should be automatically put out to tender.
The consultation paper said that there was no doubt about the feasibility of contracting out refuse collection and street cleansing. The only exceptions would be where activities were too small to be worth applying.
On the question of vehicle maintenance the consultation paper makes clear that there is a great deal of room for increased efficiency in the organisation and management of vehicle fleet maintenance.
No categories of vehicle user would be exempt from competition although special considerations arose in the case of emergency service vehicles.
The consultation paper suggests a minimum contract of three years up to a maximum of five years. Compulsory competition might have to be limited to start with to allow authorities time to prepare tender invitations where existing private sector involvement was small compared with the potential scale envisaged.