Investigation
2nd March 1985
Page 5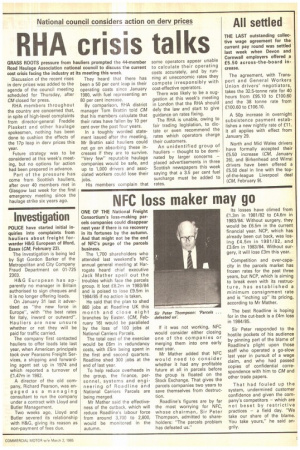 Page 5, 2nd March 1985 —
Investigation
Close
POLICE have started initial inquiries into complaints from hauliers about freight forwarder H&G European of Ilford, Essex (CM, February 23).
The investigation is being led by Sgt Gordon Barker of the Metropolitan and City Company Fraud Department on 01-725 2303.
H&G European has apparently no manager in Britain authorised to sign cheques and it is no longer offering loads.
On January 31 last it advertised as "the new force in Europe", with "the best rates for Italy, inward or outward". Hauliers are now unsure whether or not they will be paid for traffic carried.
The company first contacted hauliers to offer loads late last year, when American principals took over Pearsons Freight Services, a shipping and forwarding agent set up in 1974 and which reported a turnover of £1.47m in 1982.
A director of the old company, Richard Pearson, was engaged as a managing consultant to run the company under a contract with Lloyd and Butler Management.
Two weeks ago, Lloyd and Butler severed its relationship with H&G, giving its reason as non-payment of fees due.