All settled
2nd March 1985
Page 5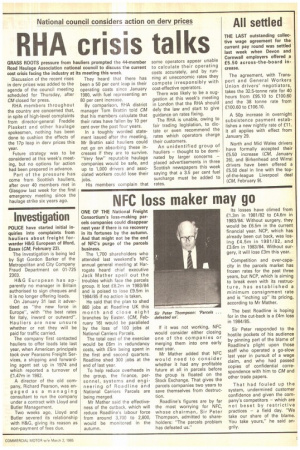 Page 5, 2nd March 1985 —
All settled
Close
THE LAST outstanding collective wage agreement for the current pay round was settled last week when Devon and Cornwall employers offered a £5.50 across-the-board increase.
The agreement, with Transport and General Workers Union drivers' negotiators, takes the 32.5-tonne rate for 40 hours from £95.10 to £100.60 and the 38 tonne rate from £100.60 to £106.10.
A 50p increase in overnight subsistence payment establishes a new nightly rate of £11. It all applies with effect from January 29.
North and Mid Wales drivers have formally accepted their £5.50 increase (CM, January 26), and Birkenhead and Wirral drivers have been offered a £5.50 deal in line with the topof-the-league Liverpool deal (CM, February 9).