Q In order to widen my driving experi ence, I
2nd January 1970
Page 47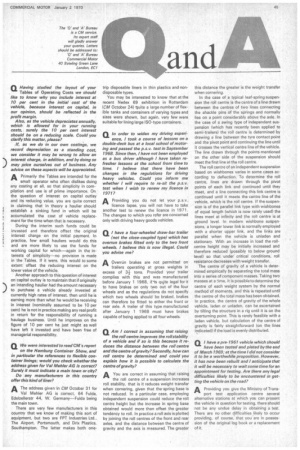 Page 47, 2nd January 1970 —
Q In order to widen my driving experi ence, I
Close
took a course of lessons on a double-deck bus at a local school of motoring and passed the p.s.v. test in September 1968. Since then, I have not been employed as a bus driver although I have taken refresher lessons at the school from time to time. I believe that there have been changes in the regulations for driving heavy vehicles. Could you inform me whether I will require to re-sit the p.s.v. test when I wish to renew my licence in 1971?
AProviding you do not let your p.s.v.
licence lapse, you will not have to take another test to renew the licence in 1971. The changes to which you refer are concerned only with driving heavy goods vehicles.