I have a pre-1961 vehicle which should have been tested
2nd January 1970
Page 47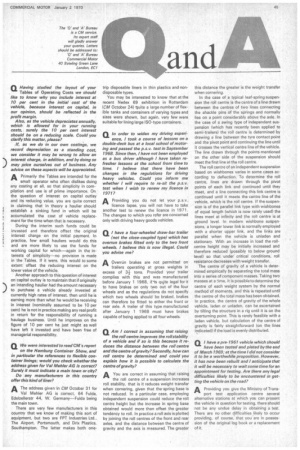 Page 47, 2nd January 1970 —
I have a pre-1961 vehicle which should have been tested
Close
and plated by the end of March 1969; at the time did not consider it to he a worthwhile proposition. However, it has now been rebuilt and I anticipate that it will be necessary to wait some time for an appointment for testing. Are there any legal difficulties likely to be encountered in getting the vehicle on the road?
AProviding you give the Ministry of Trans
port test application centre several alternative stations at which you can present the vehicle in question for testing, there should not be any undue delay in obtaining a test. There are no other difficulties likely to occur providing, of course, that you are in possession of the original log book or a replacement of it.