Licence fees: Mr Mulley will not yield
2nd January 1970
Page 14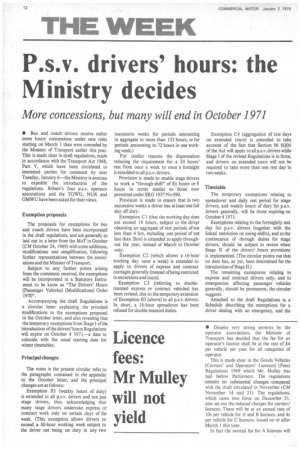 Page 15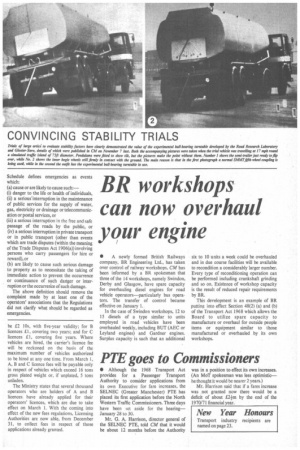 Page 14, 2nd January 1970 —
Licence fees: Mr Mulley will not yield
Close
• Despite very strong protests by the operator associations, the Minister of Transport has decided that the fee for an operator's licence shall be at the rate of £4 per vehicle per year for all categories of operator.
This is made clear in the Goods Vehicles (Carriers' and Operators' Licences) (Fees) Regulations 1969 which Mr. Mulley has laid before Parliament. The regulations contain no substantial changes compared with the draft circulated in November (CM November 14 and 21). The regulations, which came into force on December 31, also set out the reduced charges for carriers' licences. These will be at an annual rate of lOs per vehicle for A and B licences, and 4s per vehicle for C licences, issued on or after March 1 this year.
In fact the normal fee for A licences will be £2 10s, with five-year validity; for B licences £1, covering two years; and for C licences £1, covering five years. Where vehicles are hired, the carrier's licence fee will be reckoned on the basis of the maximum number of vehicles authorized to be hired at any one time. From March 1, A, B and C licence fees will be payable only in respect of vehicles which exceed 16 tons gross plated weight or, if unplated, 5 tons unladen.
The Ministry states that several thousand operators who are holders of A and B licences have already applied for their operators" licences, which are due to take effect on March 1. With the coming into effect of the new fees regulations, Licensing Authorities are now able, from December 31, to collect fees in respect of those applications already granted.