BRIEFS
2nd December 1993
Page 10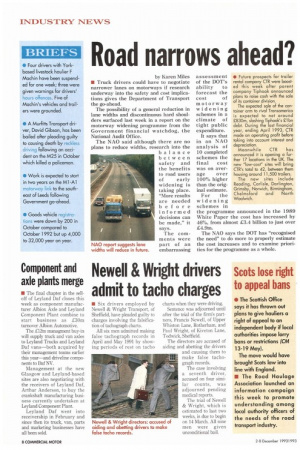 Page 10, 2nd December 1993 —
BRIEFS
Close
• Four drivers with Yorkbased livestock haulier F Machin have been suspended for one week; three were given warnings for drivers' hours of-fence,. Five of Machin's vehicles and trailers were grounded, A Murfitts Transport driver, David Gibson, has been bailed alter pleading guilty to causing death by following an accident on the M25 in October which killed a policeman.
• Work is expected to start in two years on the Ml-Al motorway him to the southeast of Leeds following Government go-ahead.
• Goods vehicle registra tions were down by 200 in October compared to October 1992 but up 4,000 to 32,000 year on year.