Take notice of transport
2nd August 1986
Page 6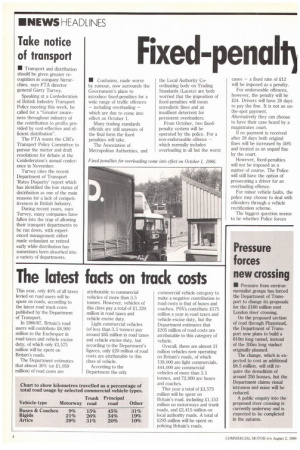 Page 6, 2nd August 1986 —
Take notice of transport
Close
• Transport and distribution should be given greater recognition in company hierarchies, says FTA director general Garry Turvey.
Speaking at a Confederation of British Industry Transport Policy meeting this week, he called for a "Greater awareness throughout industry of the contribution to profits provided by cost-effective and efficient distribution".
The FrA wants the CBI's Transport Policy Committee to pursue the matter and draft resolutions for debate at the Confederation's annual conference in November.
Turvey cites the recent Department of Transport 'Rates Disparity' report which has identified the low status of distribution as one of the main reasons for a lack of competitiveness in British Industry.
During recent years, says Turvey, many companies have fallen into the trap of allowing their transport departments to be run down, with experienced management either made redundant or retired early while distribution has sometimes been absorbed into a variety of departments.