BEATEN DARMES
29th July 1977
Page 7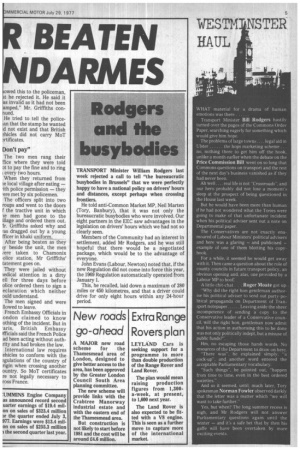 Page 7, 29th July 1977 —
BEATEN DARMES
Close
owed this to the policeman, t he rejected it. He said it s invalid as it had not been mped," Mr. Griffiths conued.
He tried to tell the policeIan that the stamp he wanted Ld not exist and that British glides did not carry MoT ?.rtificates.
Don't pay"
The two men rang their fice where they were told at to pay the fine and to ring I every two hours.
When they returned from le local village after eating — ith police permission — they ere met by six policemen.
The officers split into two roups and went to the doors f the tractive unit in which le men had gone to the illage and ordered them out. Ir. Griffiths asked why and as dragged out by a young fficer in khaki uniform.
After being beaten as they ty beside the unit, the men Tere taken to Chamonix olice station, Mr Griffiths' tatement goes on.
They were jailed without iedical attention in a dirty ell for three days before olice ordered them to sign a eclaration which neither ould understand.
The men signed and were llowed to leave.
French Embassy Officials in ondon claimed to know othing of the incident. But in aris, British Embassy rfficials said the French Police ad been acting without authrity and had broken the law.
International law requires ehicles to conform with the ?.gulations of the country of rigin when crossing another ountry. So MoT certificates re not legally necessary to ross France.