Less backing for buses in Londor
29th July 1977
Page 6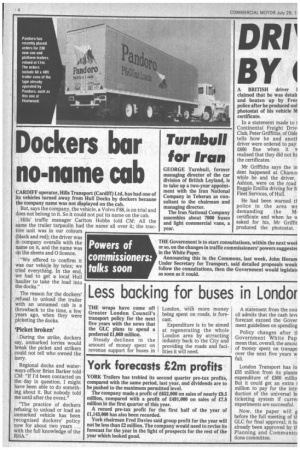 Page 6, 29th July 1977 —
Less backing for buses in Londor
Close
THE wraps have come off Greater London Council's transport policy for the next five years with the news that the GLC plans to spend a preferred E1,069 Steady declines in the amount of money spent on revenue support for buses in London, with more money being spent on roads, is forecast.
Expenditure is to be aimed at regenerating the whole London area by atrracting industry back to the City and providing the roads and facilities it will need. A statement from the cou cil admits that the cash 'eve forecast exceed the Gover ment guidelines on spending Policy changes after ti Government White Pap, mean that, overall, the amou of money spent on transpo over the next five years w fall.
London Transport has lo £55 million from its plannc expenditure of £360 millio But it could get an extra I million to pay for the intri duction of the universal bt ticketing system if currei experiments are successful.
Now, the paper will g before the full meeting of tt GLC for final approval; it already been approved by a Planning and Communic tions committee.