Wages freeze ignored by TGWU branch
29th July 1966
Page 30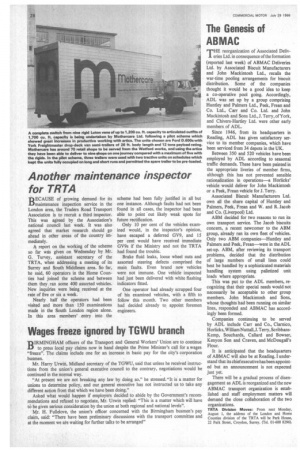 Page 30, 29th July 1966 —
Wages freeze ignored by TGWU branch
Close
BIRMINGHAM officers of the Transport and General Workers' Union are to continue to press local pay claims now in hand despite the Prime Minister's call for a wages "freeze". The claims include one for an increase in basic pay for the city's corporation busmen.
Mr. Harry Urwin, Midland secretary of the TGWU, said that unless he received instructions from the union's general executive council to the contrary, negotiations would be continued in the normal way.
"At present we are not breaking any law by doing so," he stressed."It is a matter for unions to determine policy, and our general executive has not instructed us to take any different action from that which we have been doing."
Asked what would happen if employers decided to abide by the Government's recommendations and refused to negotiate, Mr. Urwin replied: "This is a matter which will have to be given serious consideration by the union at both regional and national levels".
Mr. H. Fullelove, the union's officer concerned with the Birmingham busmen's pay claim, said: "There have been preliminary discussions with the transport committee and at the moment we ate waiting for further talks to be arranged"