Wages agreement 'needs examining
29th July 1966
Page 28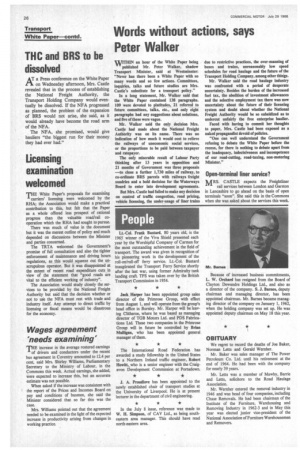 Page 28, 29th July 1966 —
Wages agreement 'needs examining
Close
THE increase in the average rostered earnings
of drivers and conductors under the recent bus agreement in Coventry amounted to 12.4 per cent, said Mrs. Shirley Williams, Parliamentary Secretary to the Ministry of Labour, in the Commons this week. Actual earnings, she added, were expected to increase this, but an accurate estimate was not possible.
When asked if the increase was consistent with the report of the Prices and Incomes Board on pay and conditions of busmen. she said the Minister considered that so far this was the case.
Mrs. Williams pointed out that the agreement needed to be examined in the light of the expected increase in productivity arising from changes in working practice.