Henry B. Schact,
29th December 1967
Page 15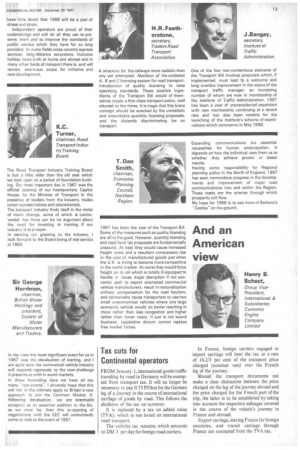 Page 15, 29th December 1967 —
Henry B. Schact,
Close
Group VicePresident, International & Subsidiaries Cummins Engine Company Limited
In France, foreign carriers engaged in import carriage will bear the tax at a rate of 16.2/3 per cent of the transport price charged (nominal rate) over the French leg of the journey.
Should the transport documents not make a clear distinction between the price charged on the leg of the journey abroad and the price charged for the French part of the trip, the latter is to be established by taking into account the respective mileages covered in the course of the vehicle's journey in France and abroad.
Export carriage. leaving France for foreign countries, and transit carriage through France are exempted from the TVA tax.