EURO NEWS
29th August 1996
Page 14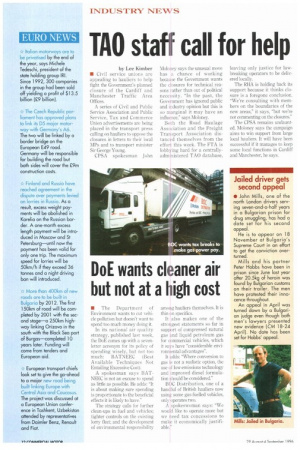 Page 14, 29th August 1996 —
EURO NEWS
Close
'aItalian motorways are to be privatised by the end of the year, says Michele Tecleschi, president of the state holding group IRI. Since 1992, 300 companies in the group had been sold off yielding a profit of S13.5 billion(E9 billionl
The Czech Republic parliament has approved plans to link its D5 major motorway with Germany's A6. The two will be linked by a border bridge on the European E49 road. Germany will be responsible for building the road but both sides will cover the 29m construction costs.
Finland and Russia have reached agreement in the dispute over payments levied on lorries in Russia. As a result, excess weight payments will be abolished in Karelia on the Russian border. A one-month excess length payment will be introduced in Moscow and St Petersburg—until now the payment has been valid for only one trip. The maximum speed for lorries will be 50km/h if they exceed 36 tonnes and a night driving ban will introduced.
. More than 400km of new roads are to be built in Bulgaria by 2012. The first 150km of road will be completed by 2001 with the second stage—a 250km highway linking Orizovo in the south with the Black Sea port of Burgas—completed 10 years later. Funding will come from tenders and European aid.
European transport chiefs look set to give the go-ahead to a major new road being built linking Europe with Central Asia and Caucasus. The project was discussed at a European Union conference in Tashkent, Uzbekistan attended by representatives from Daimler Benz, Renault and Fiat.