Centre calls for postal bids
29th August 1991
Page 8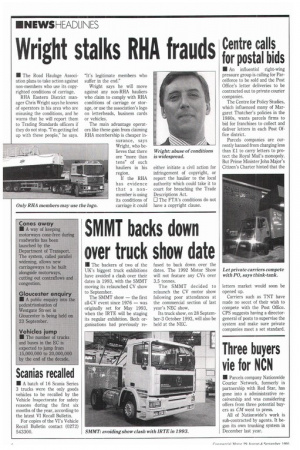 Page 8, 29th August 1991 —
Centre calls for postal bids
Close
• An influential right-wing pressure group is calling for Parcelforce to be sold and the Post Office's letter deliveries to be contracted out to private courier companies.
The Centre for Policy Studies, which influenced many of Margaret Thatcher's policies in the 1980s, wants parcels firms to bid for franchises to collect and deliver letters in each Post Office district.
Parcels companies are currently banned from charging less than E1 to carry letters to protect the Royal Mail's monopoly. But Prime Minister John Major's Citizen's Charter hinted that the letters market would soon be opened up.
Carriers such as TNT have made no secet of their wish to compete with the Post Office. CPS suggests having a directorgeneral of posts to supervise the system and make sure private companies meet a set standard.