Yet more distressing images of torture and pain have come
28th June 2001
Page 28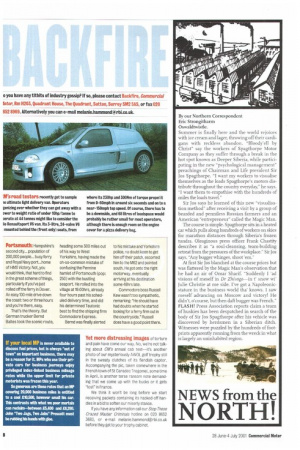 Page 28, 28th June 2001 —
Yet more distressing images of torture and pain have come
Close
our way. No, we're not talking about al's annual cab test—it's another photo of our mysteriously AWOL golf trophy still in the sweaty clutches of its fiendish captor. Accompanying the pic, taken somewhere in the French town of St Caradec Tregomel, some time in April, is another terse ransom note demanding that we come up with the bucks or it gets "lost" in France.
We think it won't be long before we start receiving packets containing its hacked-off handles in a bid to soften our miserly stance.
If you have any information call our Stop These Crazed Master Criminals hotline on 020 8652 3683, or e-mail melanie.hammondgrbi.co.uk before they get to your trophy cabinet.