Hazchem-safe heater
28th June 2001
Page 24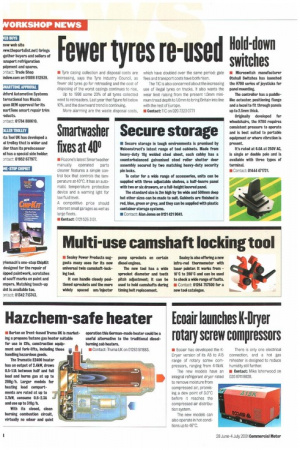 Page 24, 28th June 2001 —
Hazchem-safe heater
Close
LK Burton on Trent-based Truma UK is marketing a propane/butane gas heater suitable
for use in CVs, construction equipment and fork-lifts, including those handling hazardous goods.
The Trumatic E2400 heater has an output of 2.4kW, draws 0.5-11A between half and full load and burns gas at up to 200g/h. Larger models for heating load compartments are rated at up to 3.71(W, consume 0.6-2.3A and use up to 310g/h.
With its closed, clean burning combustion circuit, virtually no odour and quiet operation this German-made heater could be a useful alternative to the traditional dieselburning cab heaters.
• Contact: Truma UK on 01283 511883.