Jail danger for truck driver
28th June 2001
Page 21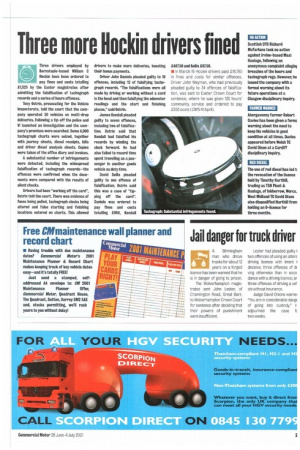 Page 21, 28th June 2001 —
Jail danger for truck driver
Close
A Birmingham mar who drove trucks for about 12 years on a forged licence has been warned that he is in danger of going to prison.
The Wolverhampton magistrates sent John Lester, of Cramlington Road, Great Barr, to Wolverhampton Crown Court for sentence after deciding that their powers of punishment were insufficient. Lester had pleaded guilty 1 two offences of using an alters driving licence with intent 1 deceive; three offences of dr ving otherwise than in acco dance with a driving licence; ar three offences of driving a vet cle without insurance.
Judge David Onions warnel "You are in considerable clang( of going into custody" F adjourned the case ft two weeks.