Fight speed fines, says broker
28th June 2001
Page 14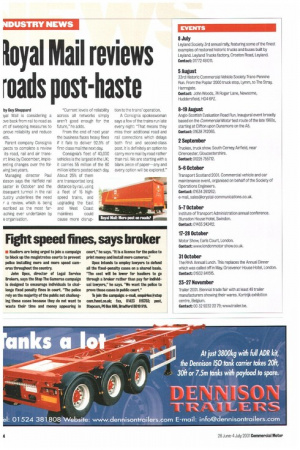 Page 14, 28th June 2001 —
Fight speed fines, says broker
Close
II Hauliers are being urged to join a campaign to block up the magistrates courts to prevent police installing more and more speed cameras throughout the country.
John Upex, director of Legal Service Brokers, says the Stop The Cameras campaign is designed to encourage individuals to challenge fixed penalty fines in court. "The police rely on the majority of the public not challenging these cases because they do not want to waste their time and money appearing In court," he says. "It is a licence for the police to print money and install more cameras."
ibex intends to employ lawyers to defend all the fixed-penalty cases on a shared basis. "The cost will be lower for hauliers to go through a broker rather than pay for individual lawyers," he says. "We want the police to prove these cases in public court."
To join the campaign e-mail, enquIries4stop eam.fsnet.co.uk; fax, 01423 815703; post, Stopcam, PO Box 680, Bradford 81110 OYA.