Workshop engine
28th June 1974
Page 56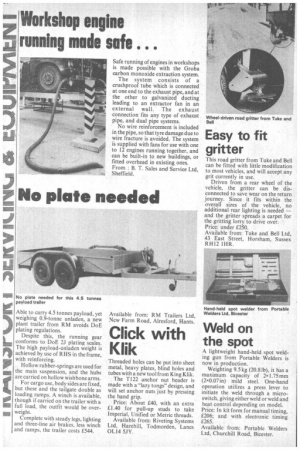 Page 56, 28th June 1974 —
Workshop engine
Close
11111 running made safe . . .
Safe running of engines in workshops is made possible with the Groba carbon monoxide extraction system.
The system consists of a crushproof tube which is connected at one end to the exhaust pipe, and at the other to galvanized ducting leading to an extractor fan in an external wall. The exhaust connection fits any type of exhaust pipe, and dual pipe systems.
No wire reinforcement is included in the pipe, so that tyre damage due to wire fracture is avoided. The system is supplied with fans for use with one to 12 engines running together, and can be built-in to new buildings, or fitted overhead in existing ones.
From.; B. T. Sales and Service Ltd, Sheffield.