European Ministers agree on 100km/h speed limit
28th June 1974
Page 17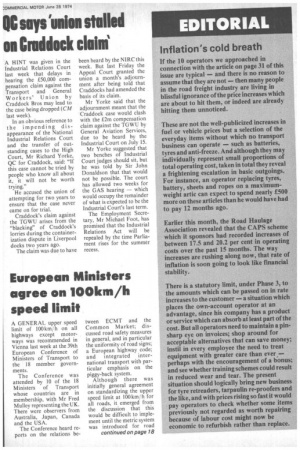 Page 18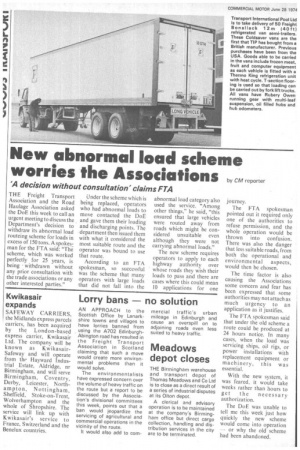 Page 17, 28th June 1974 —
European Ministers agree on 100km/h speed limit
Close
A GENERAL upper speed limit of 100km/ h on all highways except motorways was recommended in Vienna last week at the 39th European Conference of Ministers of Transport to the 18 member governments.
The Conference was attended by 10 of the 18 Ministers of Transport whose countries are in membership, with Mr Fred Mulley representing the UK. There were observers from Australia, Japan, Canada and the USA.
The Conference heard reports on the relations be
tween ECMT and the Common Market; discussed road safety measures in general, and in particular the uniformity of road signs; a European highway code;
and integrated international transport with particular emphasis on the piggy-back system.
Although there was initially general agreement on standardi7ing the upper speed limit at 100km/ h for all roads, it emerged from the discussion that this would be difficult to implement until the metric system was introduced for road continued on page 18
Transport International Pool Ltd is to take delivery of 50 Freight Bona!lack 12m (40ft) refrigerated van semi-trailers. These Coldsaver vans are the first that TIP has bought from a British manufacturer. Previous purchases have been from the USA. Goods able to be carried in the vans include frozen meat, fruit and computer equipment as each vehicle is fitted with a Thermo King refrigeration unit with heat cycle. T-section flooring is used so that loading can be carried out by fork lift trucks. All vans have Rubery Owen running gear with multi-leaf suspension, oil filled hubs and hub odometers.