Theft-detection technology gets Volvo backing
28th February 2008
Page 9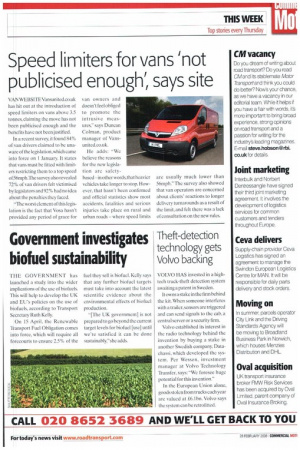 Page 9, 28th February 2008 —
Theft-detection technology gets Volvo backing
Close
VOLVO 11AS invested in a hightech truck-theft detection system awaiting a patent in Sweden.
It owns a stake in the firm behind the kit. When someone interferes with a trailer, sensors are triggered and can send signals to the cab, a central server or a security firm.
Volvo established its interest in the radio technology behind the invention by buying a stake in another Swedish company, Datachassi, which developed the system. Per Wessen, investment manager at Volvo Technology Transfer, says: "We foresee huge potential for this invention."
In the European Union alone, goods stolen from trucks each year are valued at £6.1bn. Volvo says the system can be retrofitted.