Speed limiters for vans 'not publicised enough', says site
28th February 2008
Page 9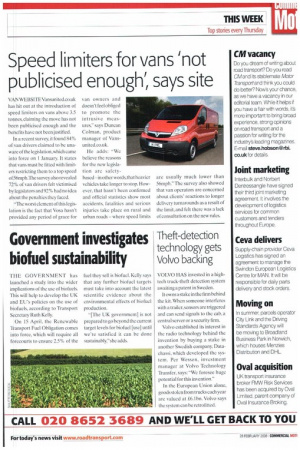 Page 9, 28th February 2008 —
Speed limiters for vans 'not publicised enough', says site
Close
VAN WEBSITEVansunited.cauk has hit out at the introduction of speed limiters on vans above 3.5 tonnes, claiming the move has not been publicised enough and the benefits have not been justified.
In a recent survey, it found 84% of van drivers claimed to be unaware of the legislation,which came into force on 1 January. It states that vans must be fitted with limiters restricting them to a top speed of 56mph.The survey also revealed 72% of van drivers felt victimised by legislators and 92% had no idea about the penalties they faced.
"The worst element of this legislation is the fact that Vosa hasn't provided any period of grace for van owners and doesn't feel obliged to promote the intrusive measures," says Duncan Colman. product manager of Vansunited.co.uk.
He adds: "We believe the reasons for the new legislation are safety based — in other words,that heavier vehicles take longer to stop. However, that hasn't been confirmed and official statistics show most accidents, fatalities and serious injuries take place on rural and urban roads — where speed limits are usually much lower than 56mph ." The survey also showed that van operators are concerned about clients' reactions to longer delivery turnarounds as a result of the limit, and felt there was a lack of consultation on the new rules.