HERE'S ONE
28th August 1928
Page 3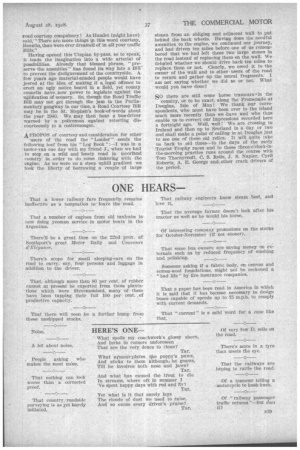 Page 3, 28th August 1928 —
HERE'S ONE
Close
What spoils my coachwork's glossy sheen, And lurks in corners unforeseen That are the very deuce to clean?
Tar. What armour-.pIates the puppy's paws, And sticks to them although, he gnaws, Till he involves both nose and jaws?
Tar. And what has caused the trout to die In streams, where oft in summer I 'Ye spent happy days with rod and fly?
Tar.
Yet what is it that surely lays The clouds of dust we used to raise, And so earns every driver's praise?
Tar.