WHAT OPERATORS NEED TO KNOW
27th October 2011
Page 18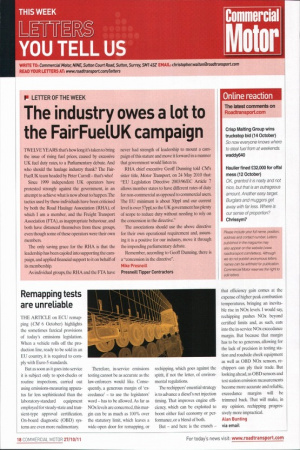 Page 18, 27th October 2011 —
WHAT OPERATORS NEED TO KNOW
Close
The information pack provides background information for standard licence holders and it explains the following: • The new National Register of Operators in the UK, which will be connected to similar registers in other EU member states, is set to go live in 2013.
• Financial standing – there is to be a greater range of 'acceptable evidence' to prove financial standing. Senior TC statutory directions and statutory guidance will be provided in due course.
• Address – since the EC Regulation requires that every operator must have an establishment in Great Britain, PO Box and third party addresses will no longer be permitted. Those operators who use PO Box numbers or third party addresses will be contacted by the Central Licensing Unit so it can be provided with an address where the physical premises of the business are located.
• Access to a vehicle – all operators must have access to at least one vehicle 'registered or in circulation in Great Britain' with effect from 4 December 2011. It appears that this will be interpreted as at least one vehicle being specified on the licence or by being able to demonstrate on request that the operator has a vehicle available even if it is a rented vehicle.
• Community licences – EC authorisations for standard international licence holders from 4 December 2011 will be called 'community licences' and will be issued in due course in revised format on the expiry of the existing ones. Operators who have not yet responded to the OTC's request for information should urgently email: euregulation@VOSA.gov.uk The new rules take effect from 4 December 2011.