The Spare Parts Position
27th December 1940
Page 12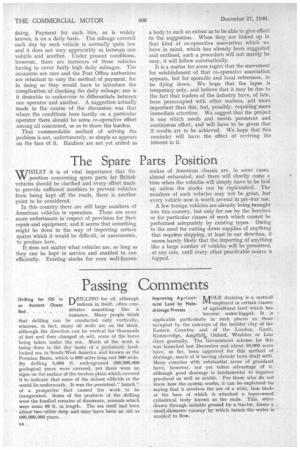 Page 12, 27th December 1940 —
The Spare Parts Position
Close
WHILST it is of vital importance that the position concerning spare parts for British vehicles should be clarified and every effort made to provide sufficient numbers to prevent vehicles from being kept off the roads, there is another point to be considered.
In this country there are still large numbers of American vehicles in operation. These are even more unfortunate in respect of provision for their repair and equipment, and it seems that something might be done in the way of importing certain spares which it would be difficult, or uneconomic, to produce here.
It does not matter what vehicles are, so long as they can be kept in service and enabled to run efficiently. Existing stocks for even well-known makes of American chassis are, in some cases, almost exhausted, and there will shortly come a time when the vehicles will simply have to be laid up unless the stocks can be replenished. The numbers of such vehicles may not be great, but every vehicle now is worth several in pre-war use.
A few foreign vehicles are already being brought into this country, but only for use by the Services or for particular classes of work which cannot be performed adequately by existing types. Owing to the need for cutting down supplies of anything that requires shipping, at least in our direction, it seems barely likely that the importing of anything like a large number of vehicles will be permitted, at any rate, until every other practicable source is tapped.