Road 'bias' slammed
27th August 1976
Page 15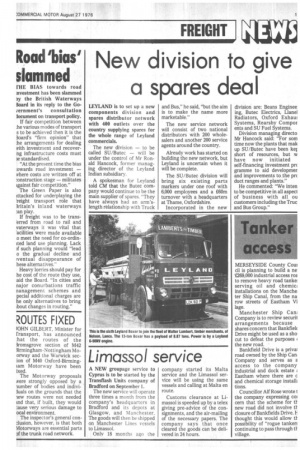 Page 15, 27th August 1976 —
Road 'bias' slammed
Close
(NE BIAS towards road 'nvestment has been slammed by the British Waterways Board in its reply to the Government's consultation locument on transport policy.
If fair competition between be various modes of transport s to be achieved then it is the 3oard's "firm opinion" that he arrangements for dealing with investment and recoverng infrastructure costs must )e standardised.
"At the present time the bias :owards road investment — where costs are written off at :onstruction stage — militates igainst fair competition."
The Green Paper is also xttacked for underplaying the 'might transport role that 3ritain's inland waterways an play.
If freight was to be transerred from road to rail and waterways it was vital that 'acilities were made available .o meet the need for co-ordinited land use planning. Lack )f such planning would "lead o the gradual decline and ventual disappearance of hese alternatives."
Heavy lorries should pay for he cost of the route they use, aid the Board. "In cities and najor conurbations traffic nanagement schemes and .pecial additional charges are he only alternatives to bring bout changes in routing."