• London Regional Transport is spending £120,000 on facilities for
26th November 1987
Page 24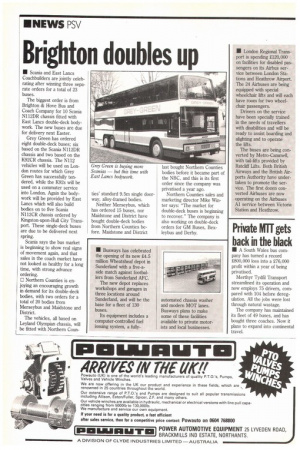 Page 24, 26th November 1987 —
• London Regional Transport is spending £120,000 on facilities for
Close
disabled passengers on its Airbus service between London Stations and Heathrow Airport. The 24 Airbuses are being equipped with special wheelchair lifts and will each have room for two wheelchair passengers.
Drivers on the service have been specially trained in the needs of travellers with disabilities and will be ready to assist boarding and alighting and to operate the lifts.
The buses are being converted by Metro-Cammell, with tail-lifts provided by Rateliff Lifts, Both British Airways and the British Airports Authority have undertaken to promote the service. The first dozen converted Airbuses are now operating on the Airbuses Al service between Victoria Station and Heathrow.