ore time for heavies
26th November 1987
Page 18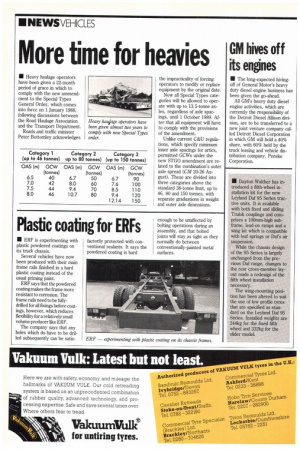 Page 18, 26th November 1987 —
ore time for heavies
Close
Keywords :
• Heavy haulage operators have been given a 22-month period of grace in which to comply with the new ammendment to the Special Types General Order, which comes into force on 1 January 1988, following discussions between the Road Haulage Association and the Transport Department.
Roads and traffic minister Peter Bottomley acknowledges the impracticality of forcing operators to modify or replace equipment by the original date.
Now all Special Types categories will be allowed to operate with up to 13.5-tonne axles, regardless of axle spacings, until 1 October 1989. After that all equipment will have to comply with the provisions of the amendment.
Unlike current C&U regulations, which specify minimum inner axle spacings for artics, permitted GCWs under the new STGO amendment are related to the combination's outer axle spread (CM 20-26 August). These are divided into three categories above the standard 38-tonne limit, up to 46, 80 and 150 tonnes, with separate graduations in weight and outer axle dimensions.