• Dayton Walther has introduced a fifth-wheel installation kit for
26th November 1987
Page 18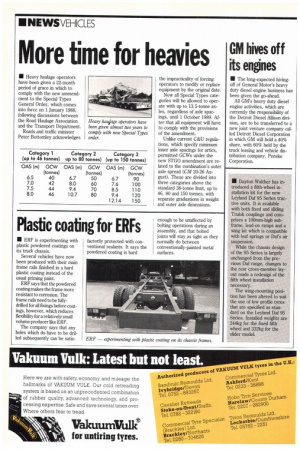 Page 18, 26th November 1987 —
• Dayton Walther has introduced a fifth-wheel installation kit for
Close
the new Leyland Daf 95 Series tractive units. It is available with both fixed and sliding Trulok couplings and comprises a 100mm-high subframe, lead-on ramps and a wing kit which is compatible with leaf springs or Dal's air suspension.
While the chassis design of the 95 Series is largely unchanged from the previous Daf range, changes to the rear cross-member layout made a redesign of the fifth wheel installation necessary.
The wing-mounting position has been altered to suit the use of low profile tyres that are specified as standard on the Leyland Daf 95 Series. Installed weights are 244kg for the fixed fifth wheel and 332kg for the slider model.