A sure way to isolate bores
26th November 1987
Page 128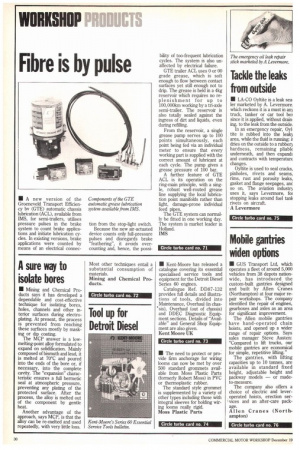 Page 128, 26th November 1987 —
A sure way to isolate bores
Close
• Mining and Chemical Products says it has developed a dependable and cost-effective technique for isolating bores, holes, channels and other interior surfaces during electroplating. At present, the process is prevented from reaching these surfaces mostly by masking or dip coating.
The MCP answer is a lowmelting-point alloy formulated to expand on solidification. Mainly composed of bismuth and lead, it is melted at 70°C and poured into the ends of the bore or, if necessary, into the complete cavity. The "expansion" characteristic ensures a full hermetic seal at atmospheric pressure, preventing any plating of the protected surface. After the process, the alloy is melted out of the component by gentle heat.
Another advantage of the approach, says MCP, is that the alloy can be re-melted and used repeatedly, with very little loss. Most other techniques entail a substantial consumption of materials.
Mining and Chemical Products.