• The Vehicle Refinishes Division of Berger/Herberts has launched an
26th November 1987
Page 106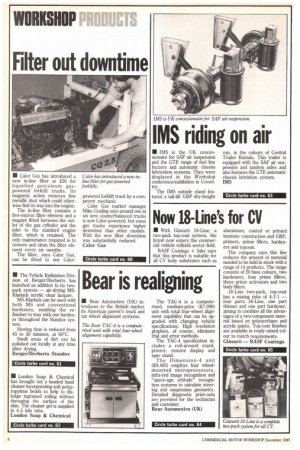 Page 106, 26th November 1987 —
• The Vehicle Refinishes Division of Berger/Herberts has launched an
Close
addition to its twopack system — air-drying MSKlarlack acrylic clear lacquer.
MS-Klarlack can be used with both MS and conventional hardeners, enabling the refinisher to stay with one hardener throughout the Standox system.
Stoving time is reduced from 45 to 30 minutes, at 60°C.
Small areas of dirt can be polished out locally at any time after drying.
Berger/Herberts Standox