Comet Pantechnicon in N .Z. Averages 18 m.p.g.
26th January 1951
Page 57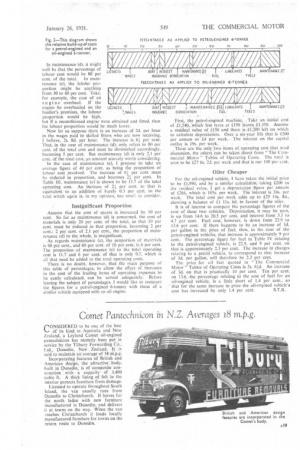 Page 57, 26th January 1951 —
Comet Pantechnicon in N .Z. Averages 18 m.p.g.
Close
C'SIDERED to be one of the best Of its kind in Australia and New Zealand; a Leyland Comet oil-engined pantechnicon has recently-been put in service by the Tilbury Forwarding Co.. Ltd., Dunedin, New Zealand. It is said to maintain an average of 18 m.p.g.
Incorporating features of British and American' design, the attractive body, built in Dunedin,' is of composite construction with: a capacityof 1,400 cubic ft. A thick• lining of felt in the interior protects, furniture from damage.
Licensed to operate throughout South Island, the van usually runs from Dunedin to Christchurch. It leaves for the north laden with new furniture manufactured in Dunedin, and delivers it at towns on the way. When the van reaches Christchurch it loads locally manufactured furniture for towns on the return route to Dunedin.