John Blaylock, has been appointed commercial officer for the National
26th February 1971
Page 32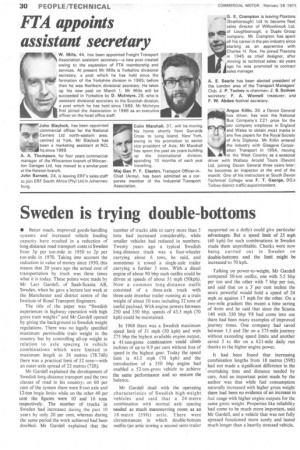 Page 32, 26th February 1971 —
John Blaylock, has been appointed commercial officer for the National
Close
Carriers Ltd north-eastern area, centred at York. Mr Blaylock has been a marketing assistant at NCL hq since 1969.
A. A. Thompson, for four years commercial manager of the Wincantan branch of Wincanton Garages Ltd, has moved to a similar post at the Helston branch.
John Barnett, 24, is leaving ER F's sales staff to join ER F South Africa (Pty) Ltd in Johannesburg.