Wan's die red by LA
26th February 1971
Page 31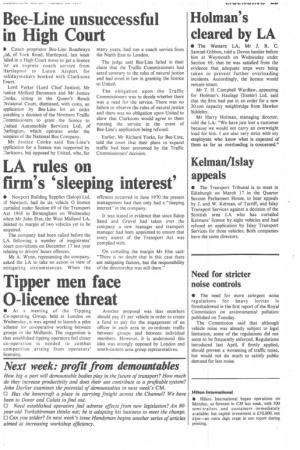 Page 31, 26th February 1971 —
Wan's die red by LA
Close
• The Western LA, Mr J. R. C. Samuel-Gibbon, told a Devon haulier before him at Weymouth on Wednesday under Section 69, that he was satisfied from the evidence that adequate steps were being taken to prevent further overloading incidents. Accordingly, the licence would remain intact.
Mr T. H. Campbell Wardlaw, appearing for Holman's Haulage (Exeter) Ltd, said that the [firm had put in an order for a new 20-ton capacity weighbridge from Hawker Siddeley.
Mr Harry Holman, managing director, told the LA: "We have just lost a customer because we would not carry an overweight load for him. I am also very strict with my employees who know what is expected of them as far as overloading is concerned."