Group's aim is 384 hgv men a year
26th February 1971
Page 24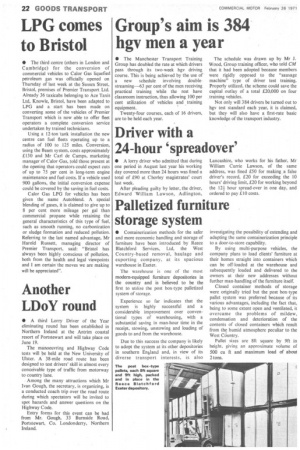 Page 24, 26th February 1971 —
Group's aim is 384 hgv men a year
Close
411 The Manchester Transport Training Group has doubled the rate at which drivers pass through its two-week hgv driving course. This is being achieved by the use of a new schedule involving doublestreaming-63 per cent of the men receiving practical training while the rest have classroom instruction, thus allowing 100 per
cent utilization of vehicles and training equipment.
Twenty-four courses, each of 16 drivers, are to be held each year. The schedule was drawn up by Mr J. Wood, Group training officer, who told CM that it had been adopted because members were rigidly opposed to the "sausage machine" type of driver test training. Properly utilized, the scheme could save the capital outlay of a total £20,000 on four training vehicles.
Not only will 384 drivers be turned out to hgv test standard each year, it is claimed, but they will also have a first-rate basic knowledge of the transport industry.