Distinctly macabre
26th December 1981
Page 7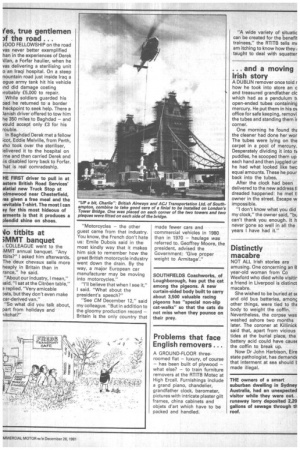 Page 7, 26th December 1981 —
Distinctly macabre
Close
NOT ALL Irish stories are amusing. One concerning an 8 year-old woman from Co Wexford who died while visitir a friend in Liverpool is distinct macabre.
She wished to be buried at SE and old bus batteries, amonc other things, were tied to thE body to weight the coffin. Nevertheless, the corpse was washed ashore two months later. The coroner at Killinick said that, apart from vicious tides at the burial place, the battery acid could have cause the coffin to break up.
Now Dr John Harbison, Eire state pathologist, has demandE that interment at sea should t made illegal.