These noise rating really puzzle me
26th December 1981
Page 6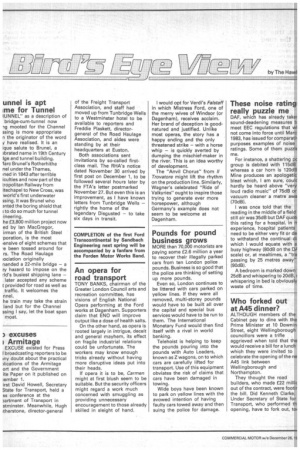 Page 6, 26th December 1981 —
These noise rating really puzzle me
Close
DAF, which has already taker sound-deadening measures tc meet EEC regulations that WI not come into force until Marl 1983, has issued for cornparatili purposes examples of noise ratings. Some of them puzz$C me.
For instance, a shattering pc group is debited with 115d13 whereas a car horn is 120dB Mine produces an apologetk bleat which, I am sure, couk hardly be heard above "very loud radio music" of 75dB oir vacuum cleaner a metre awe (70d B).
I was once told that the reading in the middle of a field still air was 35dB but DAF quoti this rating for a hospital. In t7 experience, hospital patients need to be either very fit or de to withstand the continual di which I would equate with a busy highway (80dB on the DA scale) or, at mealtimes, a "tra passing by 25 metres away!' (90dB).
A bedroom is marked dowh 25dB and whispering to 20dB, whispering in bed is obviously waste of time.